Dr. Christie Lee, MSc., MD, FRCPC
Dr. Christie Lee is the Interim Site Lead for the Critical Care Department at Mount Sinai Hospital and the Education Site Director for the ICU at Mount Sinai Hospital. In this dual role she manages both patient care in the ICU, and the ICU-specific training and education programs for staff.
Dr. Lee completed her training in Respirology and Critical Care Medicine in 2011 at the University of Toronto and went on to complete the Education Scholars Program through U of T's Centre for Faculty Development. She is the Education Site Director for the ICU at Mount Sinai Hospital and the previous Director for the UHN/SHS Critical Care Medicine Clinical Fellowship Program from 2016 to 2020. In November of 2020, Dr. Lee was appointed the Interim Site Lead for the Critical Care Department at Mount Sinai Hospital.
Dr. Lee is an active member of the Royal College of Physicians and Surgeons of Canada. She is appointed to the Adult Critical Care Medicine Board of Examiners and actively participates, organizes and facilitates several national and international education forums for the Royal College and Critical Care Canada Forum.
Dr. Lee has lectured internationally, and won awards for her teaching. Her areas of scholarly interest include curriculum development and program evaluation – in particular, bringing competency by design to critical care, developing assessment and feedback tools for trainees' evaluation, and utilizing new technology like simulation for education research and clinical teaching.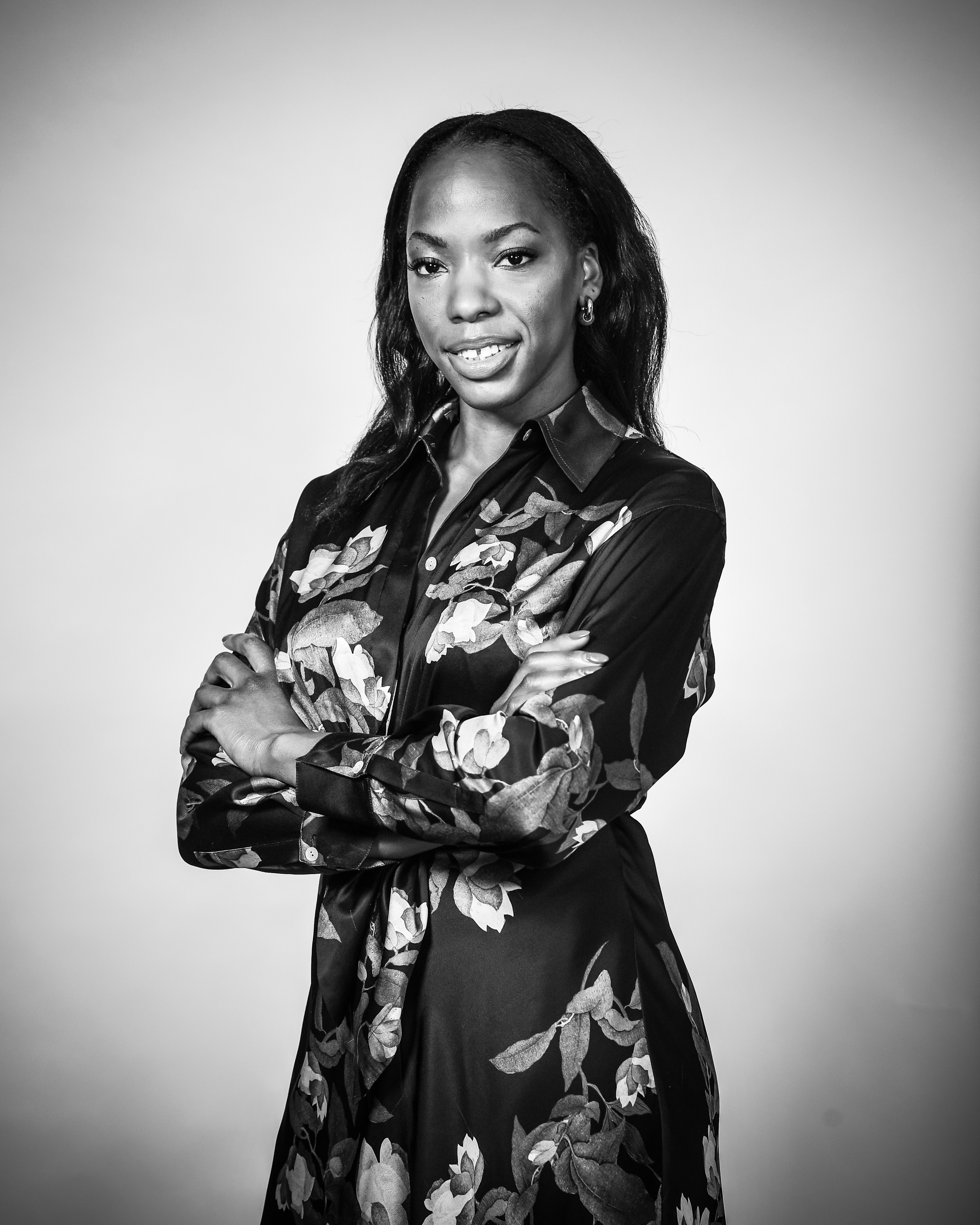 Darlene Lyte, Project Manager, Facilities Planning and Development, Sinai Health
Darlene Lyte has been a member of the Sinai Health team since 2015, when she joined Bridgepoint Active Healthcare as a project coordinator, to close-out the major Bridgepoint Redevelopment Project. Her focuses in that role included the planning and implementation to open the main entrance and driveway, which was the final part of Bridgepoint's redevelopment to be completed. She also was a key player in the planning behind the opening of the 24-bed Palliative Care unit at Bridgepoint.
Following her time at Bridgepoint, she joined the Facilities, Planning, and Development team at Mount Sinai Hospital, and is responsible for the planning and implementation of building and construction-related capital projects. She leads on the signage and wayfinding initiative of Phase 3 of Renew Sinai – the largest redevelopment in Mount Sinai Hospital's history.
Darlene holds a diploma in Interior Design, and is an intern member of ARIDO – the Association of Registered Interior Designers. She has also worked for a number of interior design firms with a focus on corporate design. Darlene is currently working towards her Project Management Professional (PMP) designation.
Ashley Millington-Antoine, Registered Nurse, Sinai Health
Ashley Millington-Antoine has been a nurse at Sinai Health's Hennick Bridgepoint Hospital for over 11 years. She began her career in orthopedic rehabilitation and shortly after joined the ambulatory care team to support the ophthalmology and in-patient physiatry clinics. Ashley has also dedicated time to being a preceptor at Sinai Health and has spent time in clinical education roles at Seneca College.
A dedicated learner, Ashley prides herself on continuing her education and constantly finding new opportunities for development and growth. She is committed to maintaining and building her skills through professional development, including through working in other departments across Bridgepoint.
Ashley's passion for nursing can be seen through the connections she makes with her patients and their families and caregivers. She cares deeply for all her patients, and takes deep satisfaction in supporting them on their recovery journeys, and seeing them regain independence. Always aware of the fact that she's treating a whole person and not just an injury or a diagnosis, Ashley focuses on helping her patients regain and rediscover their quality of life.
Dr. Andrew Organek, MD, CCFP (EM), FCFP
Dr. Andrew Organek is a staff Emergency Physician at Sinai Health System. Trained in Family and Emergency Medicine, he is a lecturer, clinical teacher and mentor with the Temerty Faculty of Medicine at the University of Toronto.
Andrew brings over thirteen years of national and international experience as an Emergency and Family Physician to his role at Mount Sinai Hospital's Schwartz/Reisman Emergency Centre. His academic interests include health technology and communication, postgraduate education, and medical certification. Andrew is a long standing member of the Board of Examinations and Certification of the College of Family Physicians of Canada, and is Vice Chair of the CFPC 2SLGBT+ Health Member Interest Group.
Andrew is passionately committed to creating safe spaces for all communities through his work on the frontlines.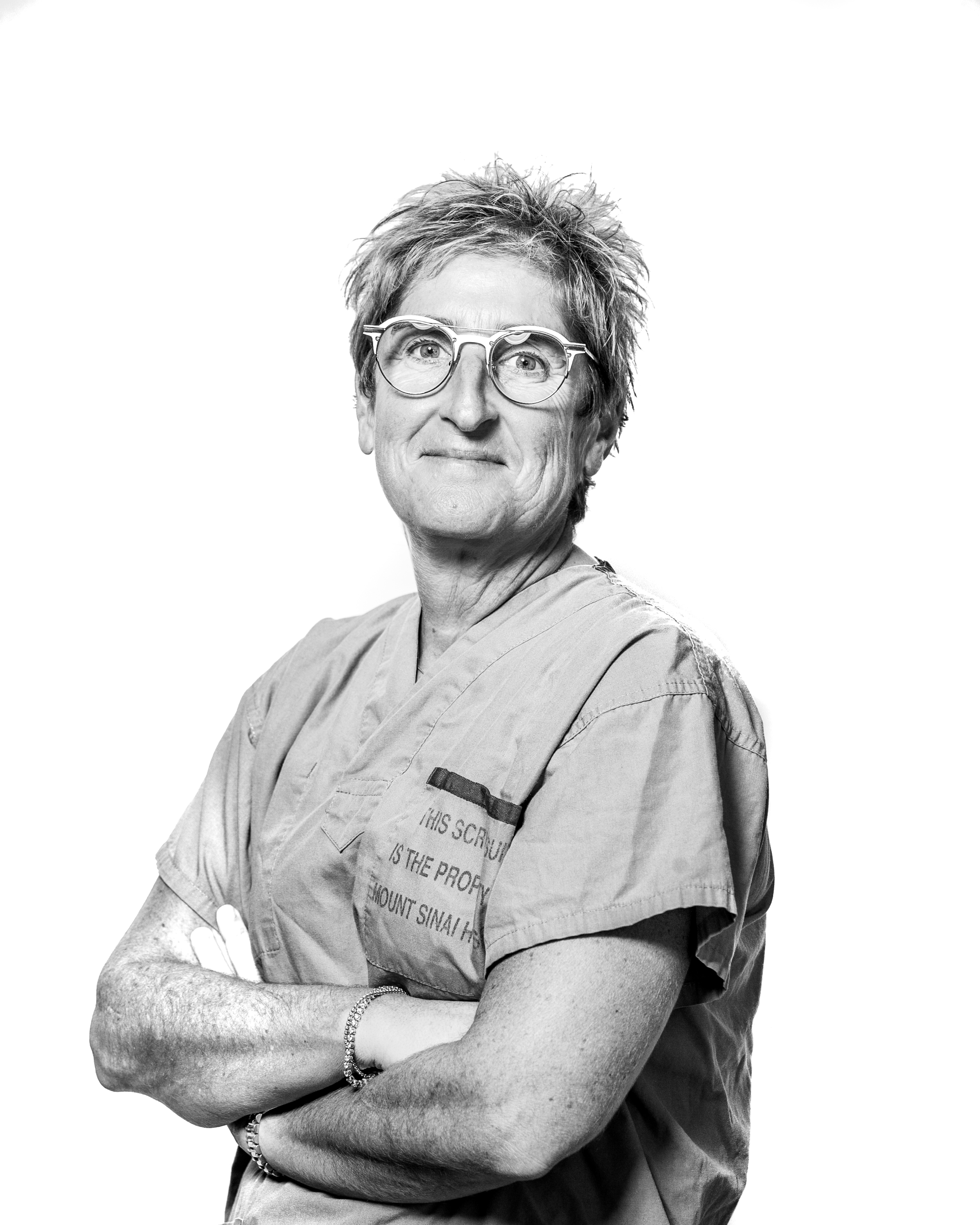 Dr. Jodi Shapiro, MD, MHSc, FRCSC
Dr. Jodi Shapiro obtained her MD from The University of Toronto, and subsequently went on to complete her Obstetrics and Gynecology Residency in Toronto as well. She joined the General Division of Obstetrics and Gynecology at Mount Sinai Hospital in 2000, where she is currently the Head of the Division.
Dr. Shapiro went on to complete her Master's degree in Medical Bioethics. She subsequently completed a graduate course in Patient Safety, Error Science and Full Disclosure at the University of Illinois at Chicago in 2013.
Dr. Shapiro is currently the head of Quality Improvement and Patient Safety for the department of Women's and Infants' Health at Mount Sinai Hospital.
Dr. Shaprio and her dog, Liam, are proud participants in Mount Sinai Hospital's therapy dog initiative. While on extended leave because of the pandemic, Liam – a licensed St. John's Ambulance Therapy Dog - typically visits the hospital weekly, meeting with patients for comfort, cuddling, and fun. During the pandemic Liam was invited to a special session for ICU staff at Mount Sinai Hospital, providing some much-needed comfort and relief to some of Sinai Health's frontline workers.
Dr. Samir K. Sinha MD, DPhil, FRCPC, AGSF
Dr. Samir Sinha is the Director of Geriatrics at Sinai Health System and the University Health Network in Toronto and a Professor of Medicine at the University of Toronto and the Director of Health Policy Research at Ryerson University's National Institute on Ageing.
A Rhodes Scholar, Dr. Sinha is a highly regarded clinician and international expert in the care of older adults. He is the Architect of the Government of Ontario's Seniors Strategy and in 2014, Maclean's proclaimed him to be one of Canada's 50 most influential people and its most compelling voice for the elderly. Dr. Sinha was recently appointed to serve as a member of the Government of Canada's National Seniors Council, and is also leading the development of new National Long-Term Care Standards for Canada.
Beyond Canada, Dr. Sinha is a Fellow of the American Geriatrics Society and a member of the American Red Cross Scientific Advisory Council. Dr. Sinha has further consulted and advised hospitals and health authorities in Britain, China, Iceland, Singapore, St. Kitts and Nevis, Taiwan and the United States on the implementation and administration of unique, integrated and innovative models of geriatric care that reduce disease burden, improve access and capacity and ultimately promote health.
Photography by: George Pimentel Photography
#FashionOnTheFrontlines

#SinaiFashion