THANK YOU TO OUR SPONSORS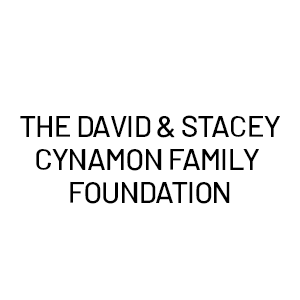 The David & Stacey Cynamon Family Foundation is thrilled to be a part of this unique and important event. Our relationship with Sinai Health is a long one, and is very meaningful to us. Fashion on the Frontlines is giving us a rare opportunity to thank our health care workers for all they've done for us – during the pandemic, and beyond. We're proud to know Dr. Jodi Shapiro, the Head of Mount Sinai Hospital's General Division of Obstetrics and Gynecology. Over her career she has delivered roughly 10,000 babies! She's been on the frontlines of the pandemic since the beginning, ensuring moms and babies continue to have the best possible care at Sinai Health, even while COVID-19 has continued on.
When we think about hospitals, usually we all think of the doctors, nurses, and the care provided by medical experts. And this care is an area where Sinai Health excels. But equally important for a hospital is its facilities. Hospital buildings are key contributors to the patient experience, and Sinai Health takes the patient experience extremely seriously. The group of Sinai Health staff who make sure the facilities are cared for, that signage is clear, and that our people and our patients are kept safe, are vital to the success of Sinai Health's patient experience, especially during COVID-19. Empire Communities is proud to support Darlene Lyte, Project Manager, Facilities Planning and Development, and the essential work she leads. Thanks to her and her team, Sinai Health buildings match our care.
The Sinai Health staff work hard to ensure its facilities and operations help deliver the best possible care. We are thrilled to be aligned with Darlene Lyte, Project Manager, Facilities Planning and Development. Thank you to Darlene and her team members for swiftly adapting the Sinai Health facilities throughout COVID-19 to ensure patient safety and wellbeing.
The team at HGC would like to acknowledge and honour our frontline workers. We can't think of a harder working team than the Sinai Health nurses. Thank you for your expertise and compassion during these incredibly trying times. While nurses have always been dedicated to their patients and their role, this pandemic has further highlighted the vital role nurses play in patient care. Not only are they a key part of the team helping treat a patient's illness or injury, they also provide that essential compassionate connection for patients, and for their families. With COVID-19 causing restrictions on patient visitors, that connection that nurses share with their patients is paramount. We're proud to support Ashley Millington-Antoine, a registered nurse with Sinai Health.
The care provided by Sinai Health's frontline healthcare workers is quite simply second to none. That's why I'm so committed to supporting Sinai Health, and why I'm so pleased to be part of this very special event. The COVID-19 pandemic has been hard on everyone. And it's asked our frontline workers to be heroes, and lead the fight, tirelessly. No matter how weary, no matter how many patients they've treated that day, Sinai Health's champions of care have been there, every step of the way, for every patient who needs them. Helping others comes naturally to those in healthcare, and Dr. Christie Lee, Interim Site Lead for the Critical Care Department at Mount Sinai Hospital and the Education Site Director for the ICU, epitomizes this.
At PwC, "Care" is one of our key values, it is embedded into the very core of all that we stand for, as a firm, it dictates our unwavering commitment towards our people, our clients and our communities at large. After a very challenging year that saw many feeling isolated, more than ever before, Sinai Health's Dr. Andrew Organek truly embodied that value of Care. Being an Emergency Department physician, Dr. Organek is at the forefront of it all. He consistently demonstrates unrelenting and exceptional care to those who need it. It is each of our shared responsibility and an absolute imperative to come together and create a community of support and guidance to help those around us.
Covid-19 has changed us all and brought attention to the expertise, compassion, and courage of frontline healthcare providers caring for our communities. One community has been greatly affected by Covid-19 is our elderly population. We are so fortunate to have healthcare professionals like Dr. Samir Sinha, Director of Geriatrics at Sinai Health System and the University Health Network who have worked diligently to provide the best care possible for the elderly community during these challenging times. We are proud to be a part of this exceptional event that is telling the stories of Sinai's champions of Care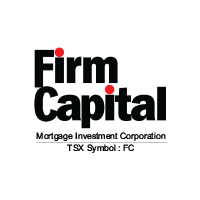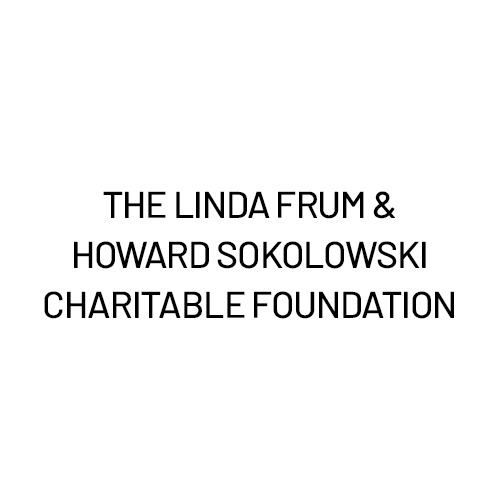 #FashionOnTheFrontlines

#SinaiFashion